Click here to go to the webinar.
Are you looking to scaling your business in Asia?
At WHub, we help overseas startup founders and community builders to do exactly that. WHub helps you quickly test the market and expand your business activities in Asia through Hong Kong with our soft-landing services.
As one of the world's leading international financial centers, Hong Kong's service-oriented economy is characterized by its low taxation, almost free port trade and well established international financial market, built on a long history of trade and commerce. Hong Kong is also ranked first as the freest economy in the world. Starting a business is easy and safe. In this webinar, you will learn more about how and why Hong Kong is ranked top 25th in the Global Startup Ecosystems by Startup Genome in 2019. We will also introduce what the Greater Bay Area is and how the 11 cities intertwine to build a stronger and wider startup ecosystem.
WHub and AngelHub's co-founder Karena Belin will be your host, speaking with her deep insights and solid experience building the startup ecosystem for 6 years in Hong Kong. We look forward to sharing with you our top learnings and answering your questions. Join us on 19 Feb!
----------
See more about WHub's soft-landing program here.
Moreover, are you...
Looking to grow your team and find new talent? Check out WHub!

Looking to attend, exhibit, speak or sponsor the Startup Impact Summit, the conference that brings the startup ecosystem offline in one day, jointly organized with InvestHK? Have a look here!

Based in Hong Kong? Get featured in our next Startup Ecosystem White Paper V.5 here.

Based in China's Greater Bay Area (GBA)? Get featured in our next GBA White Paper here.

Fundraising? Meet our sister company, AngelHub

...and a whole lot more!
​
---------
Interested in self-learning more about Hong Kong's startup landscape before the webinar? Check out: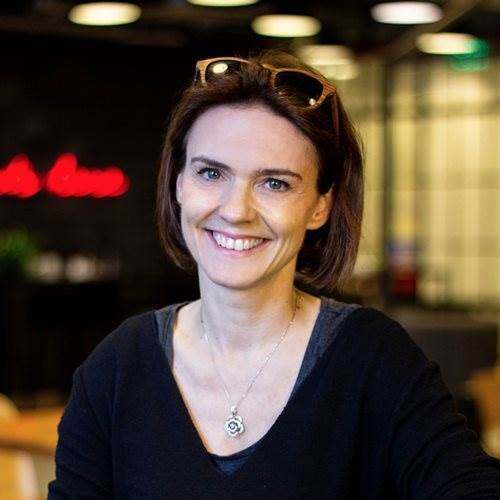 Karena Belin
Karena Belin, CEO of WHub and COO/CFO of AngelHub, is passionate about helping startups succeed. She successfully co-founded WHub and AngelHub with her forever partner and associate Karen Contet Farzam. Together they are on a mission to empower startups to drive wealth and economic growth. Since 2013, she has been passionate about entrepreneurship and a leader in the startup scene. She acts currently as speaker, mentor and judge at events and organisations such as the APK (Asia Pacific Conference of the German Industry), Chicago Booth GNVC, Google EYE, RISE Conference and Web Summit, Jeju Peace and Prosperity Conference, FinTech Valley Vizag India, Techsauce Thailand, Tech Open Air Berlin, IFLR, Nexchange, Techstar's StartupWeekendHK, global YPO YNG+ and more.